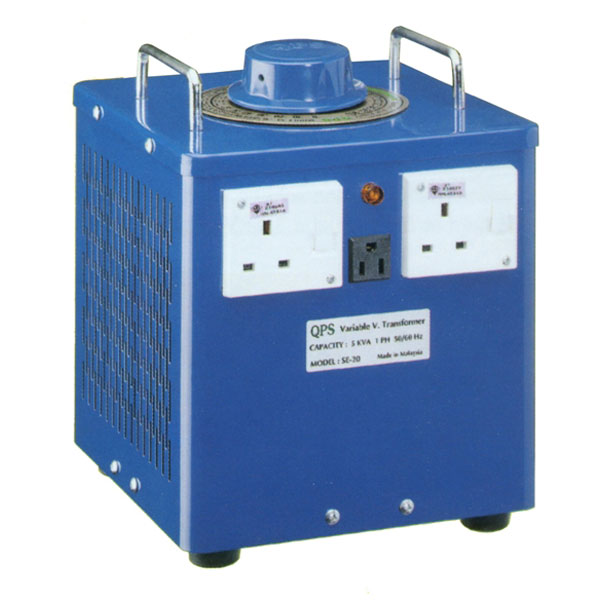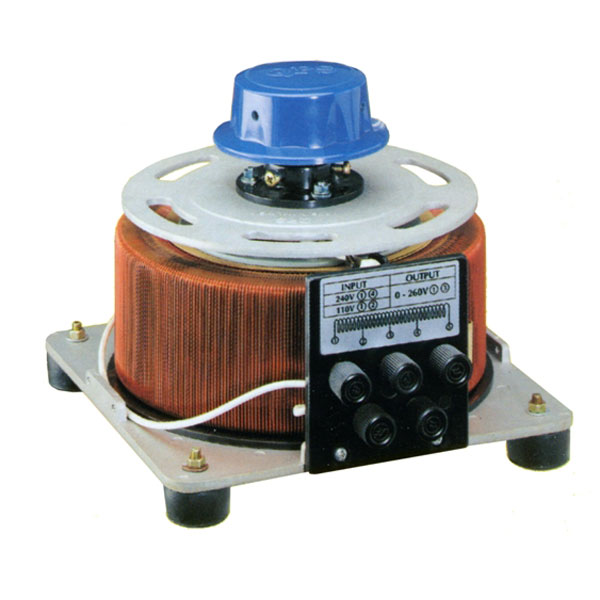 Variable Voltage Transformer
Variable Voltage Transformers (VVT) are very convenient and useful where different voltages are required to conduct tests or inspections. Examples are Instrument Calibration Labs, QC Department in the manufacturing sector, etc. They are also used for step-up or step-down transformers in areas where supply voltage is too low or too high.
QPS is the first local manufacturer for VVT in Malaysia, which caters for single phase and three phase applications to suit different customers requirements.
QPS VVT uses high quality materials and stringent quality controls to ensure that only good adn consistent quality products are produced at all times.
Specification
High efficiency of greater than 97%.
Large cast aluminum carbon brush holder plate for better heat dissipation.
High-grade carbon brush with less than 0.5mm wear and tear after 100, 000 cycles usage.
Metal casing coated with epoxy paint to provide better surface protection.
Enamel wire of PEW 1500C grade provides better working temperature.
Improve starting current with the use of high quality Grained Silicon Steel core.
Insulation and withstand voltage capable of reaching up to 20M ohm at 500Vdc and 1.5KV respectively