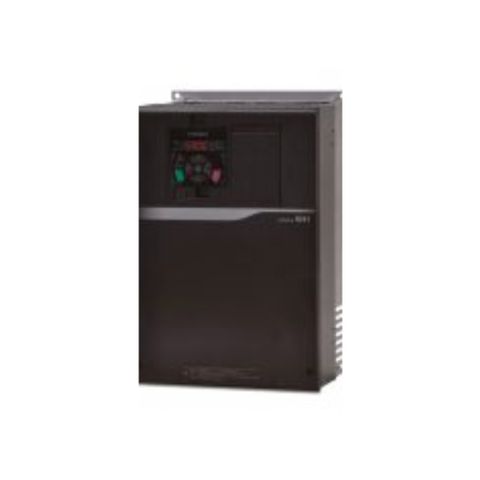 Hitachi Variable Speed Drive SH1 Series
Setting the new global standards High performance drive, easy access to all functionality & versatility through multi-mode operation to meet specific application needs
Features & Benefits 
High starting Torque at low speed range while in control of heavy loads (ND rating).
Decreased overshoot and undershoot contributes to smooth and stabilized operation with reduced load shock.
Automatic speed adjustment managed ideal acceleration/ deceleration speed to reduce the trip possibly from over current, over voltage and impact load.
High speed rotation of 590Hz at the maximum operation available for precise metal processing. For PM motor, also up to 400Hz.
Multi-mode inverter to control both induction motor or permanent magnet AC motor while offering programmable current limit to protect from demagnetization of the PM motor. 
4-path independent PID control is introduced to achieve complex process control.
Optimized absolute position control function which achieves accurate operation.
Forcible operation at emergency. 
Control circuit terminal designed for easy wiring. 
Programming ease through the use of 24 VDC to power up inverter CPU memory. 
Easy customisation by PC configuration software with control stimulation logic operation without direct motor output. 
Direct field replacement when needed with high speed pulse train input. 
Save space and save cost by multi rating function with certified functional safety international standard.