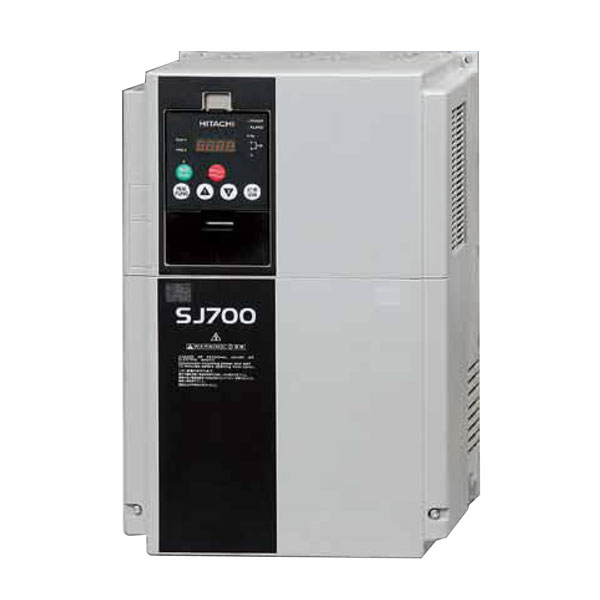 Hitachi Inverter Drives SJ700D Series
(Models: 3-ph,200V class 0.4 to 55kW,3-ph,400V class 0.75 to 132kW)
Dual rating
・SJ700D can be used for both heavy and normal duty.
・One-frame-size smaller SJ700D may be applicable for variable torque applications.
EzSQ improvement (1task/2ms⇒5 tasks/2ms)
・By separating codes to be repeated as loops in different tasks, overall execution can be faster.

RS485 (Modbus-RTU) communication speed is improved 3 (Max19.2kbps⇒115.2kbps speed is improved)
・Approx. 6 times faster communication in comparison with the prior model is now supported. Additionally, more communication commands are available.
LCD operator 4 (Optional:WOP) upgrade
・5-line LCD operator
・Real time clock built in
・4 sets of user parameter configurations FDQEHVDYHGDQGWUDQVIHUUHG
・Two color backlight that distinguish trip status
・User selectable content for display.
Versatile functions
・Phase loss input protection : covers not only the input but output as well.
・Automatic return to the initial display (b164): Without operating for 10 minutes, the display returns to the initial display automatically.
Induction motor & permanent magnetic motor control with one inverter (PM motor control : ordering production)
・The SJ700D series inverter can drive both induction motors (IM)and permanent magnetic motors (PM).